This tool is designed to help residents assess themselves and prepare for the ABPN milestone of Neuroimaging. Residency programs interested in using this for teaching or assessment should contact editor@docneuro.com.
Read more »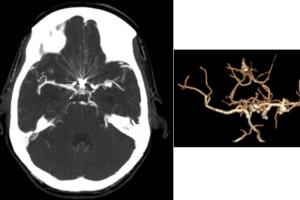 History : 45 year old man with sudden onset of severe headache. What is the most likely etiology for this patient's intraventricular hemorrhage?
Read more »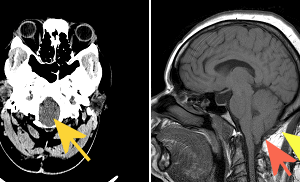 Arnold Chiari 1 malformation is a congenital anomaly of the brain parenchyma characterized by descent of the cerebellar tonsils below the foramen magnum due to a mismatch between the size of the...
Read more »