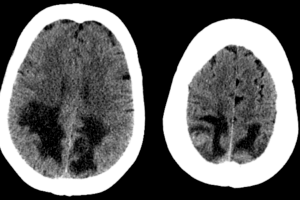 Naoum P. Issa MD PhD —
July 6, 2014
comments off
Case history: 55 year old female with history of lung adenocarcinoma presents with difficulty seeing. She was treated with carboplatin and paclitaxil two months prior to admission. CT head showed hypodensities in...
Read more »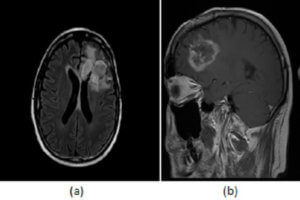 Christopher Buckle MD —
February 21, 2013
comments off
Radiotherapy is commonly used as an adjuvant therapy to surgery and chemotherapy in the management of primary brain neoplasms. Radiation destroys cells and damages the tumor blood supply. Addition of radiation therapy...
Read more »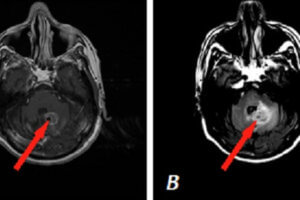 Christopher Buckle MD —
August 6, 2012
comments off
The differential diagnosis for an intra-axial posterior fossa mass depends on the age of the patient. The most common causes are juvenile pilocytic astrocytoma, medulloblastoma and ependymoma in a child and metastasis...
Read more »