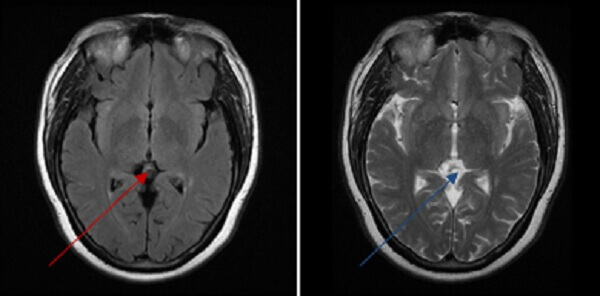 The pineal gland is a small (6-8 mm) midline endocrine structure, partly responsible for the production of serotonin , a neurotransmitter responsible for the modulation of "mood", expressed by its effect on such fundamental behaviors as appetite, sleep, sex and mood.
Diagnosis: Pineal Cyst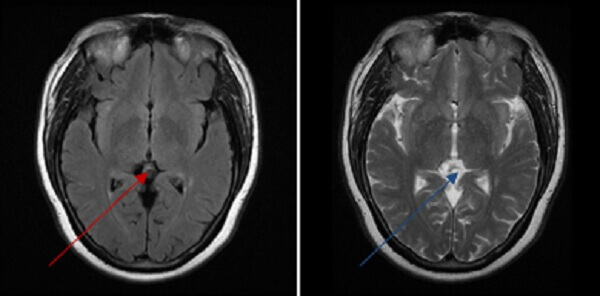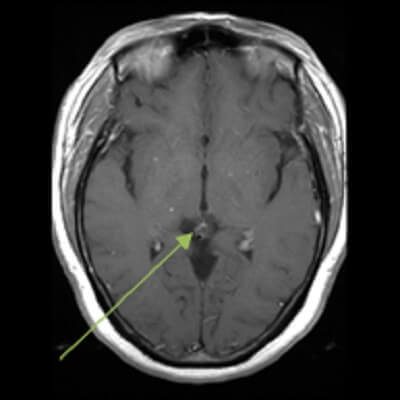 Figure 1: (a,red arrow) axial FLAIR demonstrates a mildly hyperintense pineal mass which is hyperintense on T2 (b,blue arrow) and which has a thin rim of contrast enhancement (c, green arrow).
Situated in the midline, the pineal gland is bounded anteriorly by the thalami and posterior recess of the third ventricle, posteriorly by the vein of galen, superiorly by the internal cerebral veins and corpus callosum and inferiorly by the tectum. The pineal gland lacks a blood brain barrier and therefore enhances homogenously after contrast. It commonly calcifies.
Pineal cyst is by far the most common pineal lesion. Pineal cysts displace pineal calcifications, are generally less than 10 mm, have homogenous T2 hyperintense signal iso to slightly hyperintense to CSF on MRI and mildly hyperintense on FLAIR. Pineal cysts typically demonstrate thin walled enhancement, although nodular or thicker enhancement of the wall is possible and the central cystic area may fill in with contrast on delayed imaging. The normal enhancing pineal gland may also be seen, typically posterior to the cyst. Differentiating between a pineal cyst and a very indolent pineoblastoma can be a diagnostic challenge; however, pineal cysts are far more common and cysts with classical features are incidental findings that do not require treatment or follow up.